The "Living, Breathing Album"
On February 1st of 2016, the RIAA announced that streaming would contribute to Gold and Platinum certifications for albums. Since 2013, on-demand streaming had already counted towards the Gold and Platinum status of tracks released as singles, but the addition of streaming to "album sales" meant a new chance for artists to achieve the most coveted RIAA awards.
13 days later after the RIAA updated their stance on stream-equivalent sales, Kanye West released The Life of Pablo as a streaming-only, Tidal-exclusive album. Aside from the fact that Kanye had never released an album without physical copies, The Life of Pablo was peculiar for another reason: it received numerous updates weeks after its initial release.
As noted by XXL, Kanye was still updating and changing aspects of The Life of Pablo as late as June 17th 2016, 4 months after the album's original release date. Some changes were as minor as different EQing. Other changes, like including Vic Mensa and Sia on "Wolves," were more drastic. Kanye had stated that the project would be a "a living breathing changing creative expression [of] #contemporaryart," and The Life of Pablo certainly lived up to his claim.
A year after its release, the album would become the first streaming-only album to go platinum (if you ignore the .07% of sales that came from the brief download option offered on Kanye's site). However, the effect of what a "living, breathing album" would have on RIAA certification going forward was perhaps an even bigger deal for the music industry.
Adding Singles After-The-Fact
Earlier this week, I was perusing Reddit, when I found a post stating that "Used to This [feat. Drake], Extra Luv [feat. YG] & Mask Off (Remix) [feat. Kendrick Lamar] had been added to FUTURE."
I headed over to Apple Music, where there were now two versions of HNDRXX and two versions of FUTURE –with no discernable difference in the album titles. One edition of HNDRXX now featured "PIE (ft. Chris Brown)," and one version of FUTURE now featured the singles mentioned above.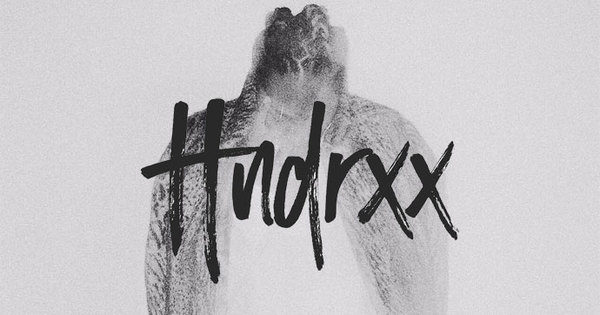 Kanye had done something similar when he added "Saint Pablo (ft. Sampha)" to the Apple Music and Spotify releases of The Life of Pablo, but seeing this practice used to add singles to an existing album made me wonder: can adding singles to already-released albums count towards streaming "sales" in the RIAA awards process?
RIAA Criteria
I headed over to the RIAA website to see how they are currently handling streaming as it counts towards album sales. Luckily, there is an entire PDF detailing the Audit Requirements for an RIAA Album Award.
Firstly, "1,500 on-demand audio and/or video streams from the album count as 1 Unit for certification purposes." These streams can come from a variety of different services, which can be found on Why Music Matters. While stream-sale equivalence is pretty straightforward, the real caveat is what defines an "album" in an era where projects are being updated after the initial release.
Singles
Singles have different –but similar– criteria for what constitutes a unit. According to this PDF, "150 on-demand audio and/or video streams will count as 1 Unit for certification purposes."
For singles,
Multiple versions of digital tracks can be combined for the purposes of certification under the following guidelines:

tracks defined as 'radio mix' or 'album version'
edited and explicit versions
remixes, provided they are not more than 90 seconds longer than the original version
In the case of "Mask Off" (3:24) and "Mask Off (Remix) [feat. Kendrick Lamar] (4:18), the remix can contribute to the certification of the original track since it's less than a 90 second difference.
However, it's important to note that "tracks sold that are included in a permanent digital full album sale do not count towards digital single sales." This same language does not appear in regards to STREAMS from a digital album, meaning DOWNLOADS of FUTURE did not contribute to the platinum status of "Mask Off," but streams did.
Albums
Back to album units though. Let's delve into how singles and individual tracks can contribute to an album's certification.
Individual track downloads and streams must satisfy the requirements of the RIAA Digital Single Award in addition to the following criteria:

Single-track downloads and streams must appear on some variation of the album (e.g. standard, deluxe, explicit, clean, etc.). Lead single sales and streams occurring prior to the album's release date are eligible for album certification inclusion (upon the album's release).
For multi-artist compilation albums, single-track downloads and streams can count towards certification only if they are unique to the album.
Only official video streams (i.e. not user generated content) are eligible.

For the avoidance of doubt, alternative versions of a track (e.g. remixes, instrumental versions, extended versions, etc.) are not eligible unless said alternative version is also included on the album.
Given that the "Mask Off (Remix) [feat. Kendrick Lamar]" now appears on one version of FUTURE, it appears that streams from this remix will contribute to stream-equivalent album sales.
Furthermore, the retroactive streams of "Used to This [ft. Drake]" should also contribute to stream-equivalent sales now that "Used to This" is included on one version of the album. Even though the track was released 3 months prior to FUTURE, it should still contribute to sales per the RIAA's definition.
Now that streaming-only and digital-only albums can be updated at anytime, will new restrictions have to be added to prevent abuse of the RIAA's current system? Is it fair that a single released in November can be added to an album 7 months later to boost the album's sales? While it's great that streams can now contribute to RIAA awards, I imagine that rules will have to be tweaked to prevent abuse of the current system.
---
Like the article? Have corrections? Let me know in the comment section.